For more specifics and other achievements, please read the team reports included in this annual report and consider joining one of the LOTM's ministries.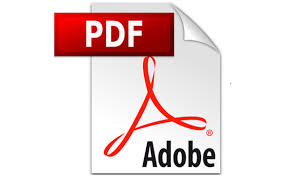 Annual Report 2020
Pastor's Report, by Liliana Stahlberg
And now I commend you to God and to the message of his grace, a message that is able to build you up and to give you the inheritance among all who are sanctified. I coveted no one's silver or gold or clothing. You know for yourselves that I worked with my own hands to support myself and my companions. In all this I have given you an example that by such work we must support the weak, remembering the words of the Lord Jesus, for he himself said, "It is more blessed to give than to receive." (Acts of the Apostles 20:32-35)
Dearly Beloved People of God,
In 2019 LOTM, as a body of Christ, continued to be a beacon of light and generosity in our community. It has been a year of generous giving and sharing of our resources-time, talents and energy- from you all.
God has equipped each and every one of us to be disciples of Jesus Christ by focusing our life on the values of the Kingdom of God (or the Dream of God for the world). Through contemplation and action:
We have welcomed more lay leadership, based on talents and gifts.
We have welcomed new people, who appreciate our values as stated in our Welcome Statement.
We have financially supported our congregation, so that we could do God's Work with Our Hands.
We have increased our support to our Rocky Mountain Synod and to the larger Body of Christ, the ELCA. As our Bishop Jim Gonia says, "We are church, better together."
We have taken care of our building and grounds and have finished the labyrinth on our property.
We have used our time and talents on the many church teams/committees that have run smoothly throughout the year.
We have developed a new curriculum for Sunday School.
We continued to do Bible Study for those who can attend morning studies.
We have supported many non-profits in our local community, as well as regionally and internationally, through the Charitable Endowment Fund and Second Offering Sunday.
We have done an immersion trip to El Paso to discover for ourselves about the plight of immigrants and refugees.
We have been an active presence in Summit County:

through participation in leadership trainings with Nami and Benefits in Action.
in the programs organized by Interfaith Council.
through worship services for tragedies in our nation and around the world.
through the Interfaith/ Ecumenical Thanksgiving Service.
through offering Camp Compassion to all the kids from Summit County who desire to come and learn about God through fun and play.
We indeed have been blessed with FAITH as trust in God's work in the world while making ourselves available to be God's instruments.
We have also said goodbye to long-time beloved members of our congregation whose love, talents, and generosity we are going to miss. They are irreplaceable in our minds and hearts. We wish them long and healthy lives and the joy of the Lord every day.
Lord of the Mountains Lutheran Church, as part of the Body of Christ in the world, continues its tradition of following the life and teachings of Jesus and thus making Christianity relevant in Summit County and in parts of the world that we can reach.
Yours in Christ, Pastor Liliana Stahlberg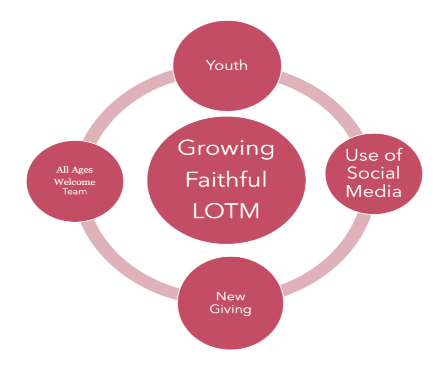 2020 Vision for Lord of the Mountains Church