Youth and Family Life Coordinators
Kelsey and Jay Meservy's skills and talents make them ideally suited to help develop LOTM's new Youth and Family Ministry. They moved to Summit County in 2019, and both work at Summit Middle School, Jay as a 6th and 7th grade Spanish teacher, Kelsey as an 8th grade Language Arts Teacher.
Before moving here, they taught high school English in Slovakia for two years through the ELCA Global Mission program. To promote unity among the teachers who lived far apart, often in isolation, they created a program including weekly shared devotional communication, retreats for teachers, and mentoring between new and rookie teachers.
Kelsey and Jay are excited to create a vibrant Youth and Family Program at LOTM. They want to develop relationships with families of young children and provide resources, including a newsletter called "Living Faith" to empower parents to teach their children about the gospel through a progressive lens. They are also excited to reach out to older youth in the congregation to build a youth community at LOTM.
LOTM Families Newsletter (May 2021) provides details about our scheduled events for children and for adults.
Get to Know Them!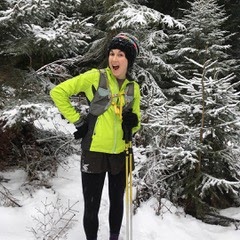 Jay and Kelsey both like running, skiing, biking, reading, baking, playing with the dogs. In addition to all those, Kelsey likes art, cooking, and chillin' with her parakeets.
Their "favorites for the five senses" are for Kelsey wildflowers, the smell of the outdoors on a moist morning, the feeling of my pup's fur, the sounds of birds chirping, and the taste of hot tea or coffee; Jay's favorites are trees with snow on them, the fresh smell after it rains, the feel of a warm fire, the sound of rushing water, and cookie dough!
Professional Background
Kelsey has a B.S. in Nursing, is a Registered Nurse in Colorado, and has her Teaching Certificate. As a School Nurse treating children and staff for two years, she developed health protocols for medically fragile students and trained staff on implementation. She was a Camp Counselor in Colorado for 6th to 12th graders, and in Oregon, as a volunteer, she taught at-risk pregnant teenagers cooking, nutrition and how to monitor safety in their homes.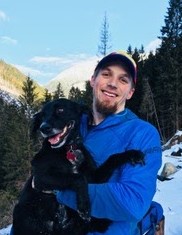 Besides teaching U.S. History, World History, World Religions and Spanish, Jay has developed classroom management skills for working with behaviorally challenged youth, and he co-designed a Restorative Justice conflict resolution program. He participated in Adverse Childhood Experiences training and in "Darkness to Light," sexual abuse training. For three years Jay worked in Colorado Springs at the Dale House Project. DHP partners with CO Department of Youth Corrections to mentor young residents, teaching job and life skills to help them transition successfully once they exit the system.
Life Skills
Past experiences have taught Kelsey and Jay good listening and questioning skills, which are critical for building strong relationships. Kelsey's creativity has been key in planning community events, in addition to developing creative methods of teaching students. She is organized and makes ideas become reality.
One of Jay's strengths is his knowledge of the bible and his ability to offer varied interpretations of biblical passages by breaking down complex concepts into youth/kid friendly language. They were both active as leaders in Young Life, and Jay spent a summer at a Young Life camp in the Dominican Republic. He also mentored a kindergartener through a program for children with an incarcerated parent.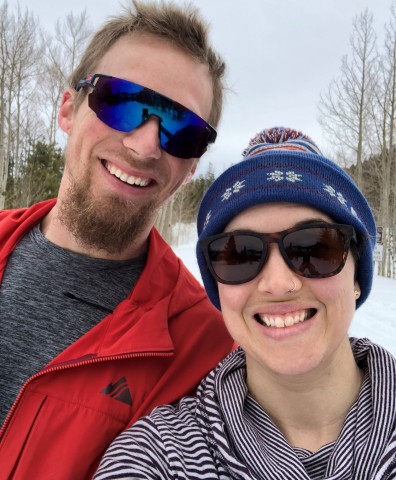 Plans for Life After COVID-19
Building community within our younger families is essential to a thriving church. We believe the Meservys' values and experiences align well with LOTM's mission and our vision for this position. They are eager to imagine what all of this looks like while we are living in a world with COVID-19, so be on the lookout!