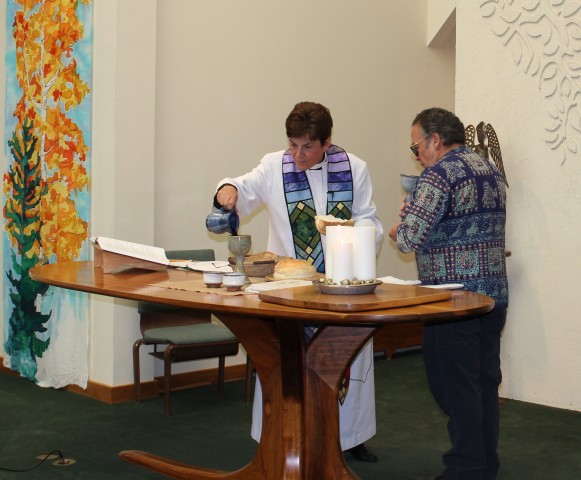 Worship binds us together in unity and love by listening to the gospel, giving thanks, sharing our gifts and participating in communion.
When you volunteer to assist during the worship service, you serve the congregation, while experiencing the joy of community.
You can participate in the service as a Worship Assistant, a member of the Altar Guild or a member of the Liturgical Arts Committee.
Worship Assistants
Greeters welcome people as they arrive at church and assist visitors to find the sanctuary.
Ushers distribute bulletins and assist with communion and the offering.
Communion assistants serve communion.
Lectors read the scripture lessons.
Assistants to the pastor assist with Holy Communion by preparing the table and together with the pastor serving the bread and wine to all who are present. We practice Open Communion where all people are welcome at the Lord's Table. No exceptions!
For more information, read a complete description of each worship volunteer's responsibilities.
If you would like to be a worship service volunteer, you may contact the church office or sign the volunteer list on the table in the narthex.
Altar Guild
" I love the quiet, sacred time in the sanctuary while preparing the altar for worship."
Men and women of the Altar Guild ensure that Sunday morning and holiday communion services go smoothly. They provide a welcoming atmosphere for fellowship before and after church services by setting up coffee and refreshments. Volunteer and get to know our 20-plus friendly and talented guild members!
This is a small commitment! Setting up takes less than an hour the day before the service and an hour afterward to clean up. Even part-time Summit County residents can participate since each volunteer chooses just three weekends per year. You can also volunteer for Christmas or Easter services if it's convenient.
Liturgical Arts Committee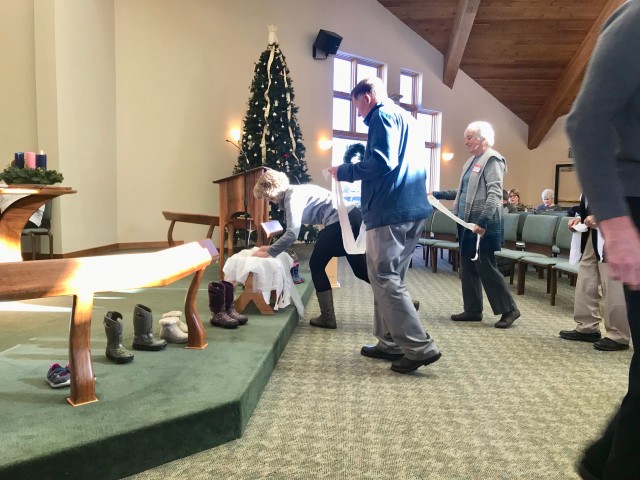 This creative group works in conjunction with the Pastor, the Altar Guild, and Music Director to educate the congregation and enhance worship services during important church seasons and events such as Christmas and Easter. They choose engaging themes and music, decorate the sanctuary and narthex, and devise ways to engage people in reflecting on the message of the season through music, worship and other activities.
If you are passionate about creating an engaging worship space, you enjoy planning, and want to be part of our artistic and talented team, please contact the church administrator to get involved.
We define liturgy as service to God through public and communal worship. In the Lutheran church, liturgy also refers to the order of the worship service, as well as the liturgical seasons of the
year, such as Christmas and Easter. Through the liturgy, worshipers are able to hear God's timeless message and respond through action in today's world.