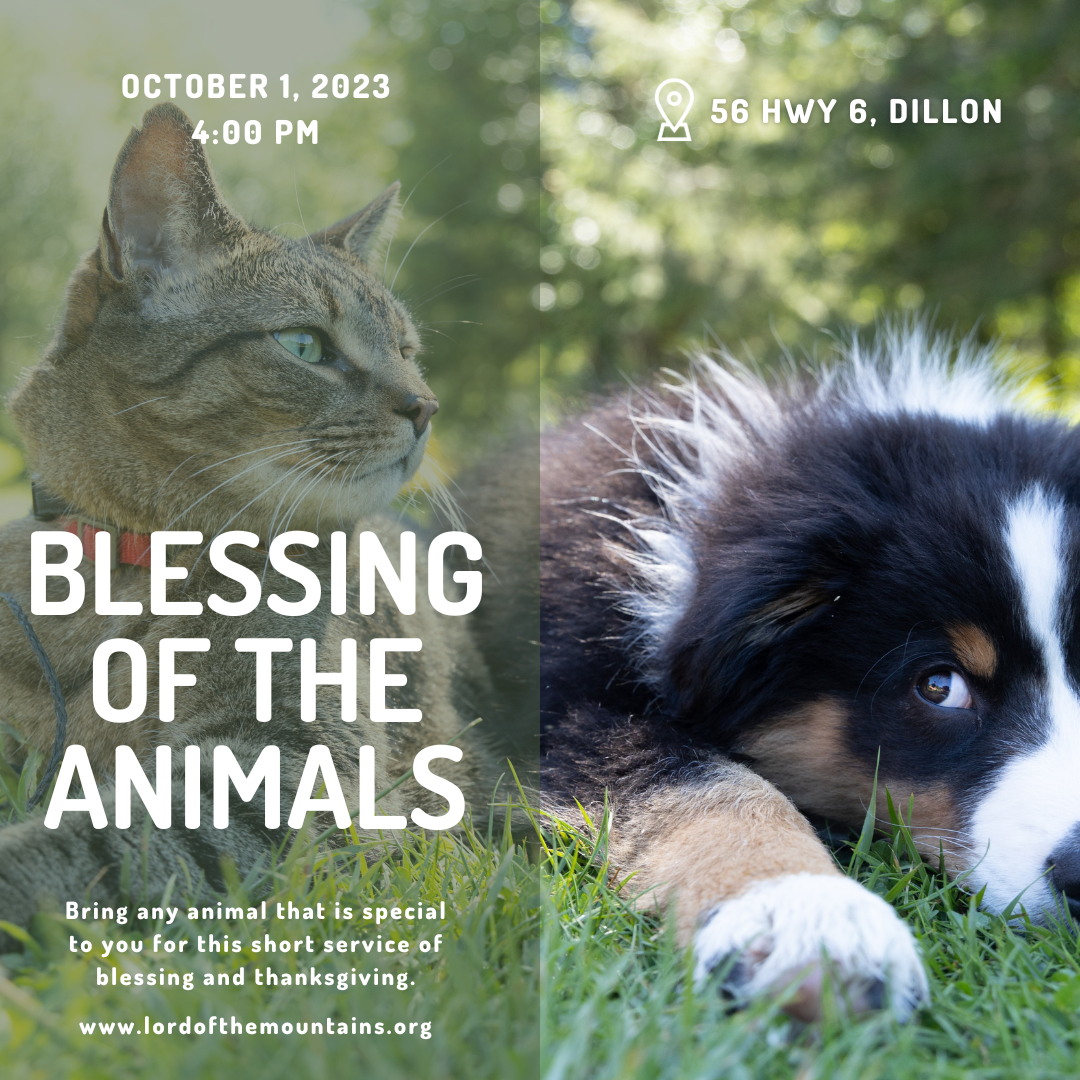 Blessing of the Animals
Join us this Sunday, October 1, at 4:00 pm for a short service of blessing and thanksgiving for the special animals in our lives. Please bring any animals you wish to have blessed and for those animals who may feel more comfortable staying at home, you may bring a picture or toy to be blessed in their absence.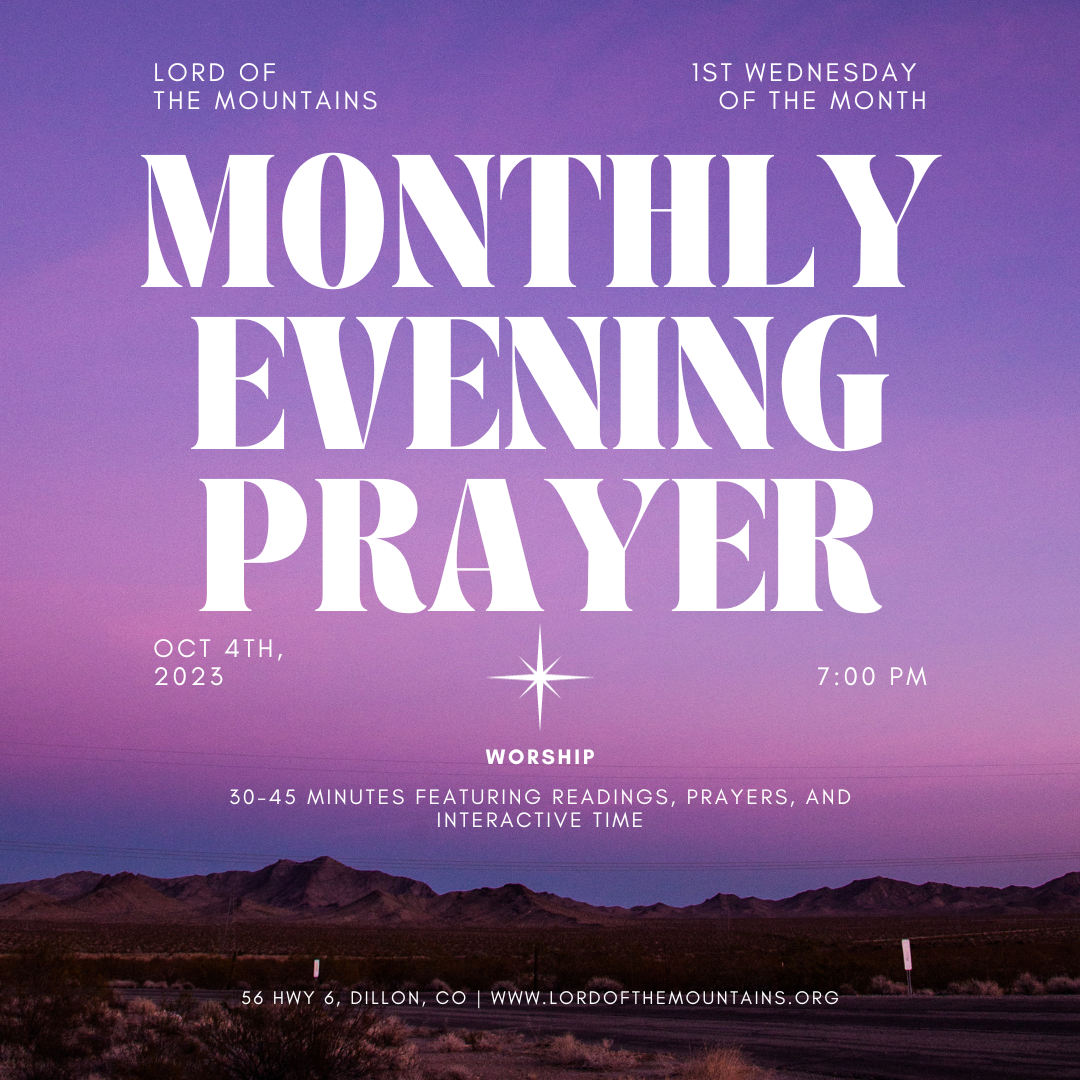 Monthly Evening Prayer
Whether you are a local looking for a midweek worship option or visiting from out of town, we invite you to join us for evening prayer this coming Wednesday, October 4 at 7:00 pm. This service will be 30-45 minutes and feature readings, prayer, some singing, and interactive time to connect with God and one another.