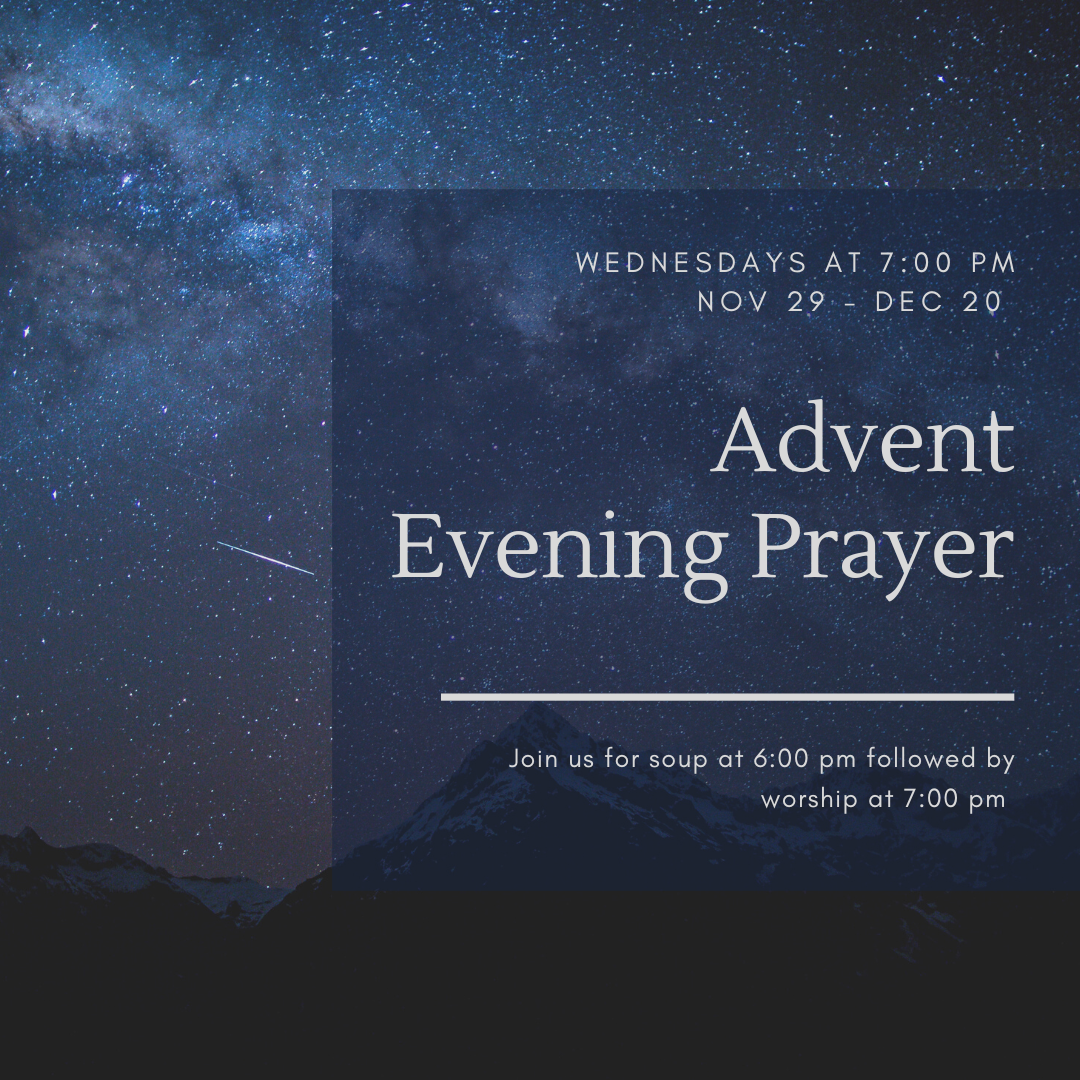 Advent Evening Prayer - Wednesdays at 7:00 PM
As we prepare for Christmas, we will gather over the next four Wednesdays for Advent Evening Prayer. Join us for 30 minutes of worship, using Holden Evening Prayer, starting at 7:00 pm. If you wish to join us for a meal, we will have a soup supper every Wednesday at 6:00 pm before worship.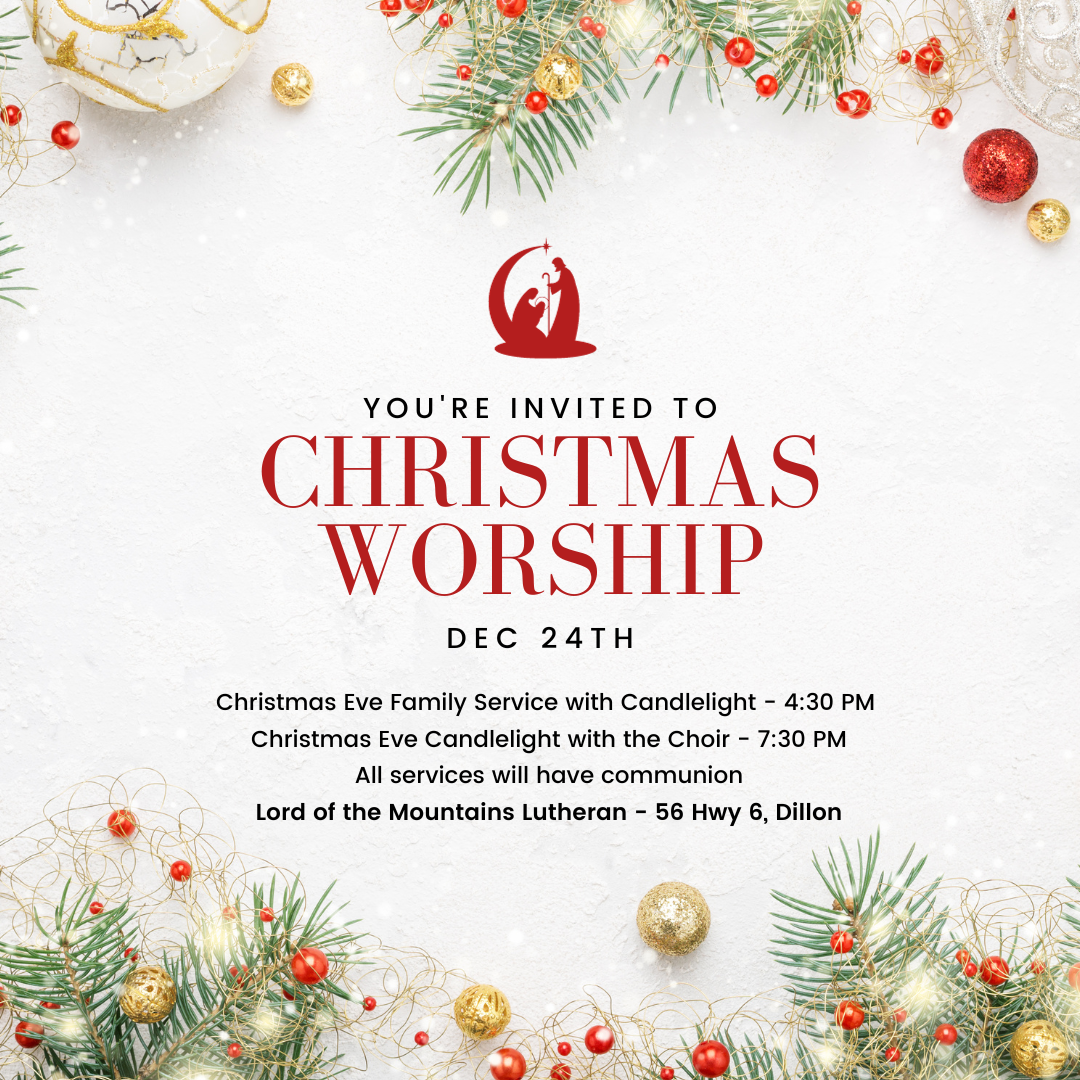 Christmas Eve at LOTM
We invite you to join us for worship this Christmas Eve. We will begin the day with worship on our last Sunday of Advent at 9:00 am. Then we will shift to Christmas Eve with two services.
Our 4:30 pm service will be geared more toward families featuring a childrens's sermon, a more streamlined service, candlelight and communion.
The 7:30 pm service will feature more music including our choir, candlelight, and communion.