Our beloved church is open for Sunday services or Live Streaming with Service and Music bulletins to follow along are available if you are unable to attend in person. NOTICE: Lord of the Mountains Church is in compliance with all Summit County Public Health "Business Social Distancing Protocol" regulations (see below).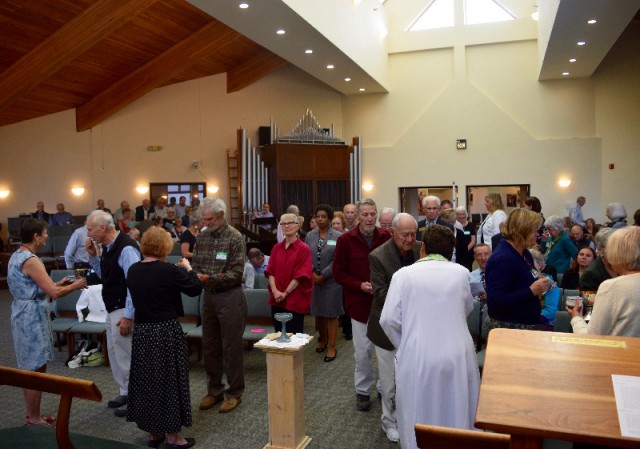 Health Safety Procedures for Gathering in Church
As of February 20, 2022:
Face masks are not required. You are encouraged to wear a mask if you are more comfortable doing so. Adult and youth size masks are available for anyone who needs one.
If you are uncomfortable attending our live services, you are welcome to continue watching our Live Streaming service or Service Archives.
Communion is served in front of the altar, but communion packets are available as you enter the sanctuary prior to the service so attendees who prefer to remain in your seats may do so.
Attendance is no longer limited, but please honor social distancing.
Vaccination continues to be the best way that individuals can protect themselves and their loved ones. Summit County, and Lord of the Mountains Church, are encouraging residents 12 year of age and older to receive the COVID-19 vaccine which is free and easily available.
Thank you very much for your understanding and cooperation. Let us keep each other safe while we worship together.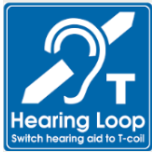 For people without T-Coil enabled hearing aids, wireless hearing devices are provided.

Sunday School at 9:00AM (ages 3 through 5th grade)
Learn more about the Children's Worship Service followed by fun and inspiring activities such as music, stories, prayers, crafts and games that complement each Sunday's lesson.
"Table Talk" (Adult Education) - Sunday at 10:30AM (after worship)
Join us after worship on most Sundays
Everyone is invited to our lively discussions covering many topics from religions of the world such as Islam and Buddhism, special presentations by biblical scholars and theologians, reflections on sermons with the Pastor, and all things in between. Please see this section of our homepage or our weekly eNews to find out what is scheduled...suggestions for topics are always welcome!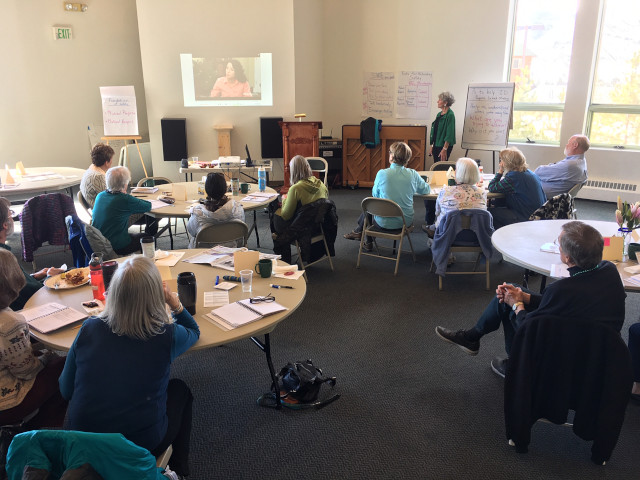 The following Sunday Morning Education Programs have not yet re-opened:
Nursery Care (infants to age 3)