Our beloved church is open for Sunday services or Live Streaming is available if you are unable to attend in person. NOTICE: Lord of the Mountains Church is in compliance with all Summit County Public Health "Business Social Distancing Protocol" regulations.
Sunday Morning Worship at 9:00 am
Health Safety Procedures for Gathering in Church - as of June 2, 2021
Face masks are not required for vaccinated individuals. However, children ages 2-11 and unvaccinated individuals must continue to wear face masks while congregated indoors. If vaccinated individuals want to sing during worship, wearing a mask is required just while singing.
Individuals may choose to wear masks, even though not required, for their own safety and protection, or you are welcome to continue watching our Live Streaming service or Service Archives.
Holy Communion by intinction (partially dipping the consecrated bread or gluten free wafers into consecrated wine or juice) at the communion rail is now a choice for fully vaccinated people. Or, remaining in your seat and partaking of a communion packet is still an option for unvaccinated or vaccinated individuals. Packets are available as you enter the sanctuary prior to Sunday service.
Attendance is no longer limited, but please honor social distancing.
Vaccination continues to be the best way that individuals can protect themselves and their loved ones. Summit County, and Lord of the Mountains Church, are encouraging residents 12 year of age and older to receive the COVID-19 vaccine which is free and easily available.
Thank you very much for your understanding and cooperation. Let us keep each other safe while we worship together.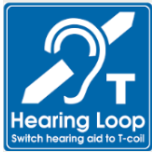 For people without T-Coil enabled hearing aids, wireless hearing devices are provided.

Children's Sunday School at 9:00AM (ages 3 through 5th grade)
Children are welcome in church
The following Sunday Morning Education Programs have not yet re-opened:
Nursery Care (infants to age 3)
Adult Education - Sunday at 10:30AM