In addition to staff and administrative activities, the many exciting LOTM ministries, committees, outreach programs, and faith, family and fellowship activities are described in this report. We welcome new participants and always appreciate volunteers. We hope you will consider joining us in one or more of these wonderful ways to make friends and make a difference.
Table of Contents
Welcome and Mission
God's Work Our Hands Celebrations: Church functioning following COVID19 restrictions, Generous Giving, Expanding Our Resources, Continuing to Form Our Faith, Improving Our Facility, Sharing Our Church's Identity, Engaging in Fellowship Opportunities
2021 Leadership Organization Chart: Staff, Council, Faith Formation, Fellowship/Hospitality, Family/Internal Outreach, External Outreach, Church in Society, Stewardship/Development, Administration
2022 Annual Meeting Action Items: Approval of 2020 Minutes, 2021 Budget, and Voting for New Leaders
Minutes of the Annual Congregational Meeting, February 7, 2021
Nominations: 2021 Nominating Team, 2022 Nominations for Church Council, Charitable and Legacy Endowment Fund Board, Rocky Mountain Synod Representatives
2022 Operating Budget Report
Administrative Reports: AV Team, Building Team, Personnel Commitee, Treasurer
Faith Formation Reports: 2021 Transition Team, Search/Call Committee, Adult Education Team, Altar Guild, Bible Study, Handbell Choir, Music and Sanctuary Choir, Worship/Music/Liturgical Arts
Family and Community Reports: Card Ministry Team, Care Team, Charitable Endowment and Legacy Gift Endowment Funds Joint Committee, Day Services, Green Team, History Project, Landscape Stewardship, Love One Another Emergency Assistance Fund (L.O.A.F.), Pictorial Directory, Prayer Requests Team, Second Offering Sunday (SOS), Summit Interfaith Council, Youth and Family Life Ministry
Fellowship Reports: 2021 Giving Campaign Gala, Son Seekers, Yak and Yarn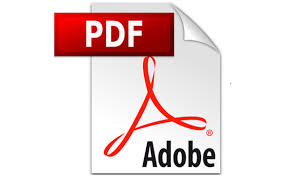 Rocky Mountain Synod Annual Report 2021 (additional pages)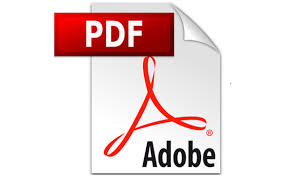 Evangelical Lutheran Church of America Annual Report 2021 (additional pages)
---
LOTM Church Council President's 2021 Report
by Amy Simper, Outgoing Council President
The description of the year 2021 at LOTM defies the imagination. To understand the trials as well as interspersed joy of 2021 I reference three similar but different music styles. 1) Passacaglia. An Italian word with pasar meaning to walk, and calle, meaning street. The music consists of sequences of chords, progressing as if in cadence. 2) Fugue. The music starts with a short melody by one voice (part or instrument), picked up by another voice, then developed and intertwined. 3) Chaconne. Filled with passion, the music is slow and baroque dance-like. Most often composed in a minor key, the music evokes a sense of forward flow, while hauntingly seeking some sense of resolution. This has been the "walk" of LOTM this past year.

Having lost a pastor in 2020, there was a need for respite before the Transition Team's work began. The relief was sadly broken by the untimely chosen death, late January, of our beloved church Administrator, Amy Watson. We mourned and carried on. The choir transitioned from six to eight well-spaced voices back to a semblance of normal while the congregation was invited to sing once again. We enjoyed a brief time of unmasked Sunday worship. Regular church programming continued or resumed, and life rhythms entered a calm period.

The Transition Team, with Pastor Penni Walsh as consultant, reaffirmed LOTM's mission statement and much of the work done by the previous Re-Formation Team. With the Site Profile submitted, the torch was passed to the Search/Call Team. I'm convinced that we prayed Pastor Kate's application into existence. Seeking a different call had not been on her radar screen. Then we accepted the news that we would have to patiently wait several months for her arrival. During this time the congregation was blessed with skillful preaching of our local pastors and guest speakers. Worship services were coordinated, and messages intertwined with a feast of presentation style and content.

Then Covid overshadowed us once again, requiring masking. At least we kept singing. We enjoyed outdoor post church fellowship until the weather turned too cold. Church decorated, three worship services coordinated and planned with St. John Episcopal, once again a sense of optimism in the season of Advent spread. Weather and extreme increase in covid infections in the county caused last-minute rethinking and cancellation of the much-anticipated Christmas Eve services. Early in January, due to massive Covid infections and other illnesses, with less than 24 hours' notice, the entire planned service was scrapped and replaced with reflective offerings. A complete absence of music highlighted the loss of normalcy. Described as "most meaningful," morning of worship has become one of the highest viewed archived services.

LOTM continued to endure the passionate dance of adaptation throughout 2021. We moved forward with a metaphorical cadence as many talented individuals participated with intertwined grace and melody. Will our destination be reached, and the minor key music be resolved with a new pastor? This is the mystery we have yet to see. What I do know is the resiliency in the friends and members of LOTM. Like a Fugue, Chaconne, Or Passacaglia, we will meander along the path and exude our mission by welcoming all to our community of faith.

Namaste and Peace to all of you that I have had the pleasure of working with in 2021.