Table Of Contents
Hiking and Snowshoeing | Yak and Yarn | Faith Book Club | Sanctuary Choir | Bell Choir
Hiking and Snowshoeing - Son Seekers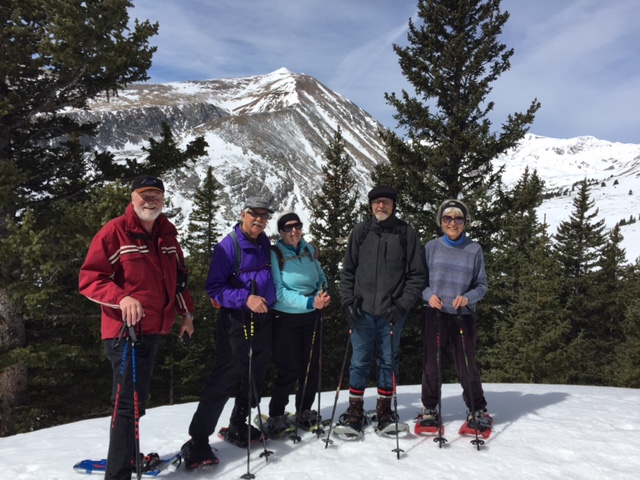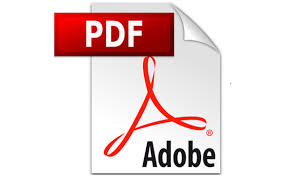 2022 Summer Hike Schedule - Fridays, beginning June 3 to September 30 (easy and moderate hikes)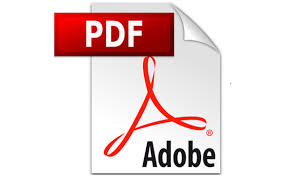 2022 Tuesday Trekkers Schedule - Tuesdays, beginning June 14 to September 27 (more strenuous hikes)
If you enjoy outdoor activity and fellowship with other enthusiasts, the Son Seekers hiking and snowshoeing group welcomes you. Son Seekers gather at Lord of the Mountains on Friday mornings in the winter for snowshoeing and in the summer for hiking on one of the many beautiful trails in Summit County. All ages, ability levels, members and friends are welcome for these morning hikes. Appropriate clothing, boots, hiking poles, rain gear, water and snacks are encouraged.
Submit a request be added to our Son Seekers email list to receive a weekly reminder with details about each week's hike from the group leader.
Yak & Yarn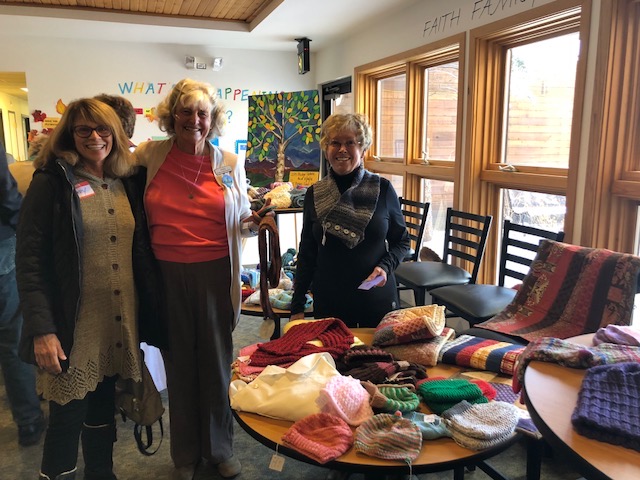 Yak & Yarn is an eclectic group of knitters, crocheters, weavers and crafters of all sorts. We meet once a week to enjoy each other's company, work on projects, engage in lively discussions and leave our daily stresses behind! We welcome new experienced crafters who want to connect with others who share your interests, and we love to teach newcomers who are interested in improving or in learning new skills.
Through Yak and Yarn, many of us have found that creativity combined with the power of giving and donating - hats, prayer shawls, scarves, baby blankets, and even doggy coats - is an act of faith and deepens our spirituality. It may be a memory of the hands that taught you, the meditative movement of the needles, the joyful anticipation of giving an item crafted with love, or the sense of community we find with other crafters.
Come relax, enjoy connections with other crafters, and engage with the LOTM community. We look forward to crafting with you at Yak and Yarn!
For questions or more information, contact the church administrator. Our weekly meeting schedule will be on our website calendar.
Faith Book Club
The Lord of the Mountains Faith Book Club meets regularly to discuss both fiction and non-fiction books. Book suggestions come from our members who also decide the format for our discussions. Depending on the book, we may meet over a couple of hours (with snacks, of course!) or over several evenings, focusing on specific chapters each time. Some books are covered during TheoTalks following Sunday worship services.
Some previous books we have read and discussed are: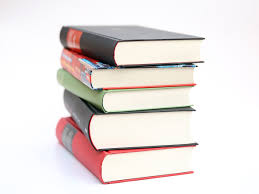 Gilead by Marilynne Robinson
What Unites Us by Dan Rather
Future Home of the Living God by Louise Erdrich
Hallelujah Anyway: Rediscovering Mercy by Anne Lamott
Reading the Bible Again for the First Time:Taking the Bible Seriously, But Not Literally by Marcus Borg
Unbelievable: Why Neither Ancient Creeds Nor the Reformation Can Produce a Living Faith Today by John Spong
Falling Upward: A Spirituality for the Two Halves of Life by Richard Rohr
You can learn more about the book club selection in the LOTM eNews (our weekly email newsletter) and on the information table in the Narthex.
Sanctuary Choir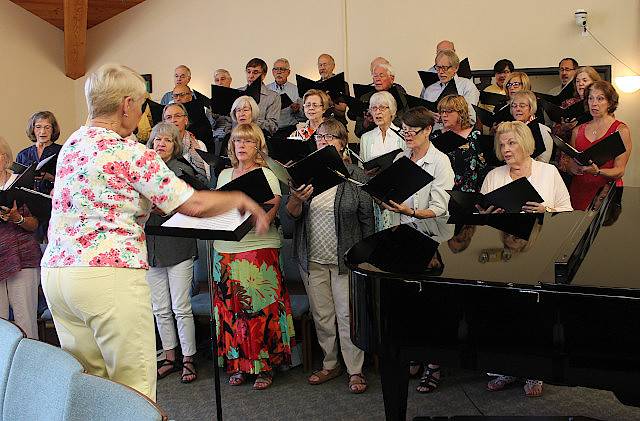 The Apostle Paul instructed the Colossians, "let the word of Christ dwell in you richly: teach and admonish one another in all wisdom; and with gratitude in your hearts sing psalms, hymn, and spiritual songs to God." (Col.3:16-17)
The Sanctuary Choir rehearses on Thursday evenings from 5:00-6:15. Everyone is invited to participate in the choir, whether you are a guest, full-time resident or part-time resident.
Lord of the Mountains is blessed with musically talented members who are integral to our Sunday morning worship services. Over 25 volunteer vocalists sing anthems, hymns and benedictions throughout the year. Both vocal and instrumental soloists and ensembles share their talents and enhance our worship experience.
Singing in the choir is a wonderful way to meet church members and to make good friends, while contributing to Lord of the Mountains and enhancing the worship service for our congregation. It also opens the door to other musical opportunities in Summit County. Director Chris Keelan is a gifted vocalist who leads the choir in presenting a variety of musical selections each Sunday.
Christmas music is happily anticipated at Lord of the Mountains. The choir inspires us with sacred music that includes our Hand Bell Choir and additional instrumental and vocal ensembles.
Bell Choir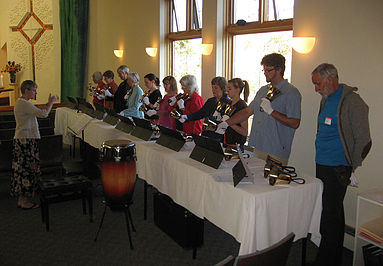 The Bell Choir enriches our worship experience with a variety of musical compositions. The Bell Choir, under the leadership of Christy Reinking, performs monthly during regular worship services and also on special occasions. The choir rehearses weekly.
The Bell Choir always welcome new members. It is a wonderful way to participate musically with an enthusiastic and friendly group of people. While a prospective member must be able to read music, prior bell ringing experience is not necessary.
For information about becoming a member or any other questions about the Bell Choir, please contact Christy Reinking through the church office.