by Dave Domzal
Dave Domzal and his daughter, Alyssa, spent a week at Stewart Immigration Detention Facility, home for 1900 detainees in Lumpkin, Georgia. Their personal experiences may help you gain a deeper insight into the situation there and across our country.
Dave and Alyssa, who are both attorneys, volunteered to work on behalf of the Southern Poverty Law Center (SPLC), a highly respected national civil rights organization based in Montgomery. You may be as surprised as they were after reading their first hand account of what is going on.
LOTM Charitable Endowment Fund donated $2000 to SPLC. Perhaps his story will inspire you to contribute as well.
Dave describes various aspects of the situation:
Immigration Industry – economic and political factors - who is profiting?
United States laws – how do they enable the current system?
Detainees and Guards - who are they, what are they like, and why are they there?
Volunteers - trying to make the system more humane; as Mr. Rogers would say, the Helpers.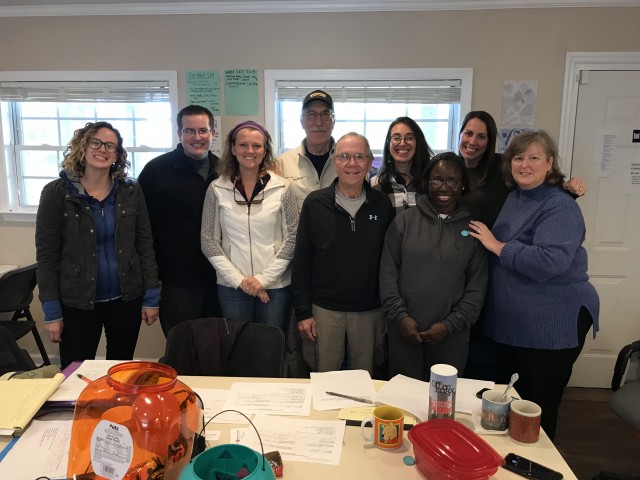 Dave and Alyssa with Southern Poverty Law Center Staff